Breitling
Stainless Steel Breitling Avenger GMT II Automatic Chronometer Ref A32390, Circa 2018. 43mm stain..
$3,250.00
Model Number:
Breitling-A32390-6068-Avenger II GMT
Omega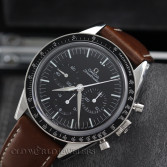 Omega Speedmaster Moon Chronograph Ref 311.32.40.30.01.001, Circa 2018. This is a Limited Edition..
$5,350.00
Model Number:
Omega-3113-Speedmaster
Cartier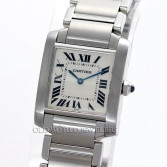 Cartier Stainless Steel Mid Size Tank Francaise Quartz wristwatch Reference W520332, 2301, Circa ..
$2,500.00
Model Number:
Cartier-W520-2301-Tank Francaise
Rolex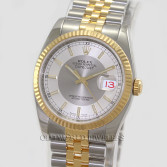 Stainless Steel and 18K Yellow Gold Rolex Datejust Ref 116233, Z serial number dates production t..
$8,500.00
Model Number:
Rolex-116233-Z014-Datejust
Rolex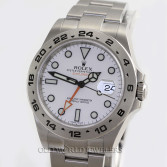 Rolex New style 42mm Explorer II, Reference 216570, scrambled serial number dates production to 2..
$12,500.00
Model Number:
Rolex-216570-066A-Explorer II