Rolex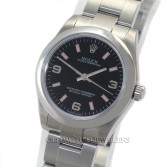 Rolex midsize Oyster Perpetual Ref 177200, M serial number dates watch to 2007, but this was purc..
$3,950.00
Model Number:
Rolex-177200-M257-Oyster Perpetual
Breitling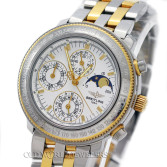 Breitling Astromat Longitude Chronograph 1461 Calendar Automatic Ref D19405, Circa 1990's. 40mm s..
$4,350.00
Model Number:
Breitling-1461-D19405-Astromat
Jaeger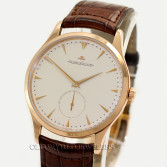 Jaeger LeCoultre 18K Rose Gold Master Grande Ultra Thin Reference 174.2.90.S Q1352420. 39mm 18K r..
$9,950.00
Model Number:
Jaeger LeCoultre-1742-Master Grande
Rolex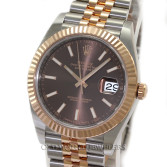 Rolex Steel and 18K Rose Gold Datejust "41", Ref 126331, Random serial number dates this to 2017...
$11,950.00
Model Number:
Rolex-126331-R4C1-Datejust 41
Rolex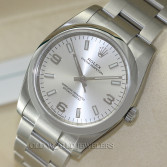 Unworn Rolex stainless steel Oyster Perpetual Reference 114200, random scrambled serial number pu..
$4,750.00
Model Number:
Rolex-114200-8691-Oyster Perpetual